Both bags show that they are 14L on your web site. Would like to know the correct size.
The Vaude Aqua Front should be 28L and the Vaude Aqua Back should be 48L........could you double check the correct size on the packaging?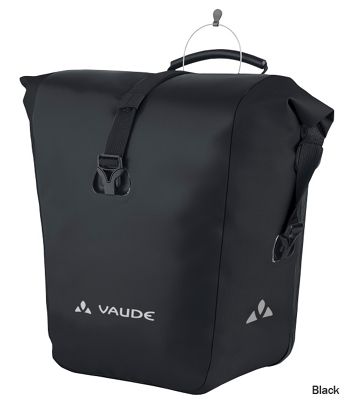 Vaude Aqua Front Pannier Bag
9 months ago
by
Redlands,US
2
out of
2
found this question helpful.
Was this helpful?
helpful
2
unhelpful
0
http://answers.chainreactioncycles.com/answers/5230-en_gb/category/subcat26/question/1279412/undohelpfulness.djs?format=embeddedhtml&sessionparams=__BVSESSIONPARAMS__&return=__RETURN__&innerreturn=http%3A%2F%2Fanswers.chainreactioncycles.com%2Fanswers%2F5230-en_gb%2Fcategory%2Fsubcat26%2Fquestions.djs%3Fformat%3Dembeddedhtml%26scrolltotop%3Dtrue%26expandquestion%3D1279412&user=__USERID__&authsourcetype=__AUTHTYPE__&submissionparams=__BVSUBMISSIONPARAMETERS__&submissionurl=__BVSUBMISSIONURL__
Answers
Answer: 
These panniers carry 48 Litres across the pair, so approximately 24 Litres each.
9 months ago
by
0
out of
0
found this answer helpful.
Was this helpful?
helpful
0
unhelpful
0
http://answers.chainreactioncycles.com/answers/5230-en_gb/category/subcat26/answer/1239248/undohelpfulness.djs?format=embeddedhtml&sessionparams=__BVSESSIONPARAMS__&return=__RETURN__&innerreturn=http%3A%2F%2Fanswers.chainreactioncycles.com%2Fanswers%2F5230-en_gb%2Fcategory%2Fsubcat26%2Fquestions.djs%3Fformat%3Dembeddedhtml%26scrolltotop%3Dtrue%26expandquestion%3D1279412%26expandanswer%3D1239248&user=__USERID__&authsourcetype=__AUTHTYPE__&submissionparams=__BVSUBMISSIONPARAMETERS__&submissionurl=__BVSUBMISSIONURL__