I just blew out my fox nude shock on my 2014 Spark 910 and was looking at the DT Swiss M212 (165 x 38) as a replacement. Just wanted to make sure it will fit and does it allow me to still use my remote?
Answers
Answer: 
Unfortunately this shock is not compatible due to the sizing. This frame requires a shock of measurements 190mm (I2I) x 50mm (Stroke).
The options we have at present are listed below.
Note that the Fox lever you have at present is not compatible with any of these new shocks.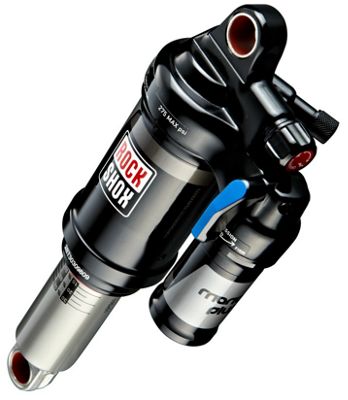 RockShox Monarch Plus RC3 DebonAir Rear Shock
6 months ago
0
out of
0
found this answer helpful.
Was this helpful?
helpful
0
unhelpful
0
http://answers.chainreactioncycles.com/answers/5230-en_gb/category/subcat126/answer/1530685/undohelpfulness.djs?format=embeddedhtml&sessionparams=__BVSESSIONPARAMS__&return=__RETURN__&innerreturn=http%3A%2F%2Fanswers.chainreactioncycles.com%2Fanswers%2F5230-en_gb%2Fcategory%2Fsubcat126%2Fquestions.djs%3Fformat%3Dembeddedhtml%26scrolltotop%3Dtrue%26expandquestion%3D1562871%26expandanswer%3D1530685&user=__USERID__&authsourcetype=__AUTHTYPE__&submissionparams=__BVSUBMISSIONPARAMETERS__&submissionurl=__BVSUBMISSIONURL__