Though I had a headset for this frame lying around, but diameter on headtube are to big. Which headset size, recommandations. Also looking for recommandations for fork, cheapest possible... Supposed to be school bike for my son, growing out of current bike, but before got to swap parts his Corratec X-vert got stolen...
Attitude: 
Passionate and Obsessive
4 months, 1 week ago
by
Hafrsfjord,NO
0
out of
0
found this question helpful.
Was this helpful?
helpful
0
unhelpful
0
http://answers.chainreactioncycles.com/answers/5230-en_gb/product/prod90564/question/1085496/undohelpfulness.djs?format=embeddedhtml&sessionparams=__BVSESSIONPARAMS__&return=__RETURN__&innerreturn=http%3A%2F%2Fanswers.chainreactioncycles.com%2Fanswers%2F5230-en_gb%2Fproduct%2Fprod90564%2Fquestions.djs%3Fformat%3Dembeddedhtml%26scrolltotop%3Dtrue%26expandquestion%3D1085496&user=__USERID__&authsourcetype=__AUTHTYPE__&submissionparams=__BVSUBMISSIONPARAMETERS__&submissionurl=__BVSUBMISSIONURL__
Answers
Answer: 
This frame uses a 44mm zero stack headset. A suitable item is listed below.
The best value fork I would recommend for you is the Rock Shox XC listed below.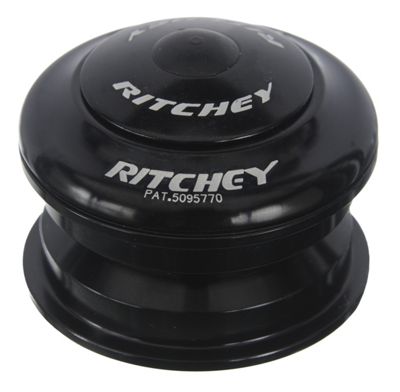 Ritchey Pro Logic Zero Press Fit Headset
(
1
)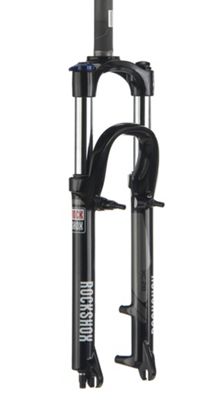 Rock Shox XC 28 TK Coil Forks 2013
(
5
)
4 months, 1 week ago
by
1
out of
1
found this answer helpful.
Was this helpful?
helpful
1
unhelpful
0
http://answers.chainreactioncycles.com/answers/5230-en_gb/product/prod90564/answer/1030962/undohelpfulness.djs?format=embeddedhtml&sessionparams=__BVSESSIONPARAMS__&return=__RETURN__&innerreturn=http%3A%2F%2Fanswers.chainreactioncycles.com%2Fanswers%2F5230-en_gb%2Fproduct%2Fprod90564%2Fquestions.djs%3Fformat%3Dembeddedhtml%26scrolltotop%3Dtrue%26expandquestion%3D1085496%26expandanswer%3D1030962&user=__USERID__&authsourcetype=__AUTHTYPE__&submissionparams=__BVSUBMISSIONPARAMETERS__&submissionurl=__BVSUBMISSIONURL__