Hi - Will the Cane Creek 40-Series ZS44 ZeroStack Headset work with this frame and if so do I order the short or tall cover?!

I am looking for a med to High quality headset that I hope will last quite a while since I am looking to build a commute/winter bike.

Thanks
J
5 months, 1 week ago
by
St Brelade,UC
0
out of
0
found this question helpful.
Was this helpful?
helpful
0
unhelpful
0
http://answers.chainreactioncycles.com/answers/5230-en_gb/product/prod105417/question/1264731/undohelpfulness.djs?format=embeddedhtml&sessionparams=__BVSESSIONPARAMS__&return=__RETURN__&innerreturn=http%3A%2F%2Fanswers.chainreactioncycles.com%2Fanswers%2F5230-en_gb%2Fproduct%2Fprod105417%2Fquestions.djs%3Fformat%3Dembeddedhtml%26scrolltotop%3Dtrue%26expandquestion%3D1264731&user=__USERID__&authsourcetype=__AUTHTYPE__&submissionparams=__BVSUBMISSIONPARAMETERS__&submissionurl=__BVSUBMISSIONURL__
Answers
Answer: 
Yes; the Blast frame runs a 44mm Headtube so will accept the Cane Creek 40 series or any of the options linked below.
The cover option is up to you; it refers to the height of the top cap (short = 8mm, tall = 15mm).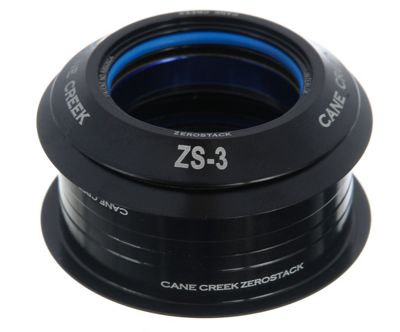 Cane Creek ZS-3 ZS44-30 ZeroStack Headset 2012
(
3
)
5 months, 1 week ago
0
out of
0
found this answer helpful.
Was this helpful?
helpful
0
unhelpful
0
http://answers.chainreactioncycles.com/answers/5230-en_gb/product/prod105417/answer/1221825/undohelpfulness.djs?format=embeddedhtml&sessionparams=__BVSESSIONPARAMS__&return=__RETURN__&innerreturn=http%3A%2F%2Fanswers.chainreactioncycles.com%2Fanswers%2F5230-en_gb%2Fproduct%2Fprod105417%2Fquestions.djs%3Fformat%3Dembeddedhtml%26scrolltotop%3Dtrue%26expandquestion%3D1264731%26expandanswer%3D1221825&user=__USERID__&authsourcetype=__AUTHTYPE__&submissionparams=__BVSUBMISSIONPARAMETERS__&submissionurl=__BVSUBMISSIONURL__