Because I search to buy pedals and shoes for my bike I do not know if these shoes are compatible with specific pedals and I need help what pedals should I look to buy in order to combine the shoes
Attitude: 
Passionate and Obsessive
9 months ago
by
Athens,GR
0
out of
0
found this question helpful.
Was this helpful?
helpful
0
unhelpful
0
http://answers.chainreactioncycles.com/answers/5230-en_gb/product/prod91470/question/1085127/undohelpfulness.djs?format=embeddedhtml&sessionparams=__BVSESSIONPARAMS__&return=__RETURN__&innerreturn=http%3A%2F%2Fanswers.chainreactioncycles.com%2Fanswers%2F5230-en_gb%2Fproduct%2Fprod91470%2Fquestions.djs%3Fformat%3Dembeddedhtml%26scrolltotop%3Dtrue%26expandquestion%3D1085127&user=__USERID__&authsourcetype=__AUTHTYPE__&submissionparams=__BVSUBMISSIONPARAMETERS__&submissionurl=__BVSUBMISSIONURL__
Answers
Answer: 
There are a few alternatives for road pedals it will be down to your budget and brand preference. I have included a few alternatives below.
If you have any other questions please contact customerservice@chainreactioncycles.com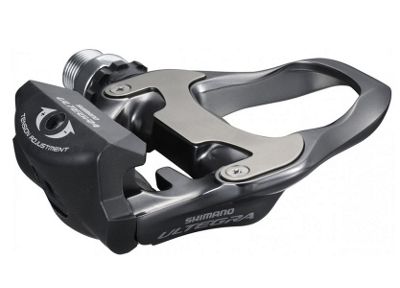 Shimano Ultegra SPD-SL 6700 Carbon Road Pedals
(
6
)
9 months ago
by
1
out of
1
found this answer helpful.
Was this helpful?
helpful
1
unhelpful
0
http://answers.chainreactioncycles.com/answers/5230-en_gb/product/prod91470/answer/1031241/undohelpfulness.djs?format=embeddedhtml&sessionparams=__BVSESSIONPARAMS__&return=__RETURN__&innerreturn=http%3A%2F%2Fanswers.chainreactioncycles.com%2Fanswers%2F5230-en_gb%2Fproduct%2Fprod91470%2Fquestions.djs%3Fformat%3Dembeddedhtml%26scrolltotop%3Dtrue%26expandquestion%3D1085127%26expandanswer%3D1031241&user=__USERID__&authsourcetype=__AUTHTYPE__&submissionparams=__BVSUBMISSIONPARAMETERS__&submissionurl=__BVSUBMISSIONURL__