Looking to upgrade my front rotor from 160mm to 180mm for use with my BB7s. Currently using an Avid CPS 0 IS Bracket, but will need a CPS 20 IS bracket for the larger rotor.

Avid CPS 20 IS brackets are out of stock pretty much everywhere. Are there other options from other manufacturers that will work?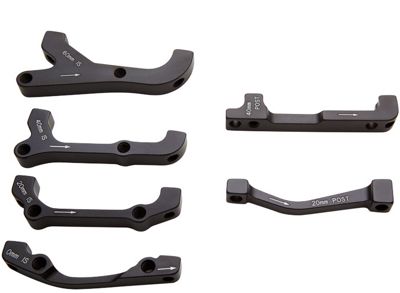 (
8
)
1 year, 1 month ago
by
0
out of
0
found this question helpful.
Was this helpful?
helpful
0
unhelpful
0
http://answers.chainreactioncycles.com/answers/5230-en_gb/category/subcat205/question/1212139/undohelpfulness.djs?format=embeddedhtml&sessionparams=__BVSESSIONPARAMS__&return=__RETURN__&innerreturn=http%3A%2F%2Fanswers.chainreactioncycles.com%2Fanswers%2F5230-en_gb%2Fcategory%2Fsubcat205%2Fquestions.djs%3Fformat%3Dembeddedhtml%26scrolltotop%3Dtrue%26expandquestion%3D1212139&user=__USERID__&authsourcetype=__AUTHTYPE__&submissionparams=__BVSUBMISSIONPARAMETERS__&submissionurl=__BVSUBMISSIONURL__
Answers
Answer: 
For the best fit you should aim for an Avid CPS 20mm IS adaptor, but you could use a standard Post to IS +20mm adaptor if you prefer. You may need to experiment with the washers to acheive the proper alignment.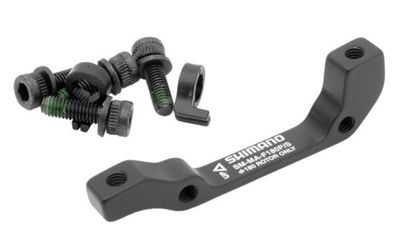 Shimano Mount Adaptor Front Post to IS 180mm
(
5
)
1 year, 1 month ago
by
0
out of
0
found this answer helpful.
Was this helpful?
helpful
0
unhelpful
0
http://answers.chainreactioncycles.com/answers/5230-en_gb/category/subcat205/answer/1159988/undohelpfulness.djs?format=embeddedhtml&sessionparams=__BVSESSIONPARAMS__&return=__RETURN__&innerreturn=http%3A%2F%2Fanswers.chainreactioncycles.com%2Fanswers%2F5230-en_gb%2Fcategory%2Fsubcat205%2Fquestions.djs%3Fformat%3Dembeddedhtml%26scrolltotop%3Dtrue%26expandquestion%3D1212139%26expandanswer%3D1159988&user=__USERID__&authsourcetype=__AUTHTYPE__&submissionparams=__BVSUBMISSIONPARAMETERS__&submissionurl=__BVSUBMISSIONURL__